About the URHP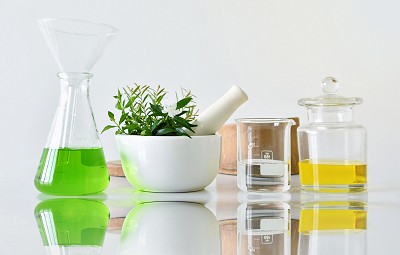 The Unified Register of Herbal Practitioners (URHP) is a leading international register of professional herbal practitioners. The URHP was founded in 1997 as a professional association and Register of qualified herbal practitioners. This came about from a coalition of small, independent herbal schools, who wanted a registering body for their graduates. It was born on the principle of openness to herbalists trained in varying traditions. We see this type of eclectic association as paramount in today's world, where the diverse skills and expertise of our members, bring an enhanced synergy to our herbal community.
A URHP Herbal Practitioner may be practising in Ayurvedic, Western Traditional, Unani Tibb, Tibetan or Traditional Chinese Medicine: they each have their individual strengths and what binds them, and the URHP, together is the recognition of the energetics of herbal medicine. This understanding of energetics is based on recognition of the Vital Force within each living object, be it a person or a herb and using this knowledge to provide a completely individual herbal prescription.
What makes the URHP special?
URHP members utilise the modern, scientific understanding of herbs, as well as drawing on the vast knowledge of traditional herbal usage, used worldwide for thousands of years. This combination provides a client with a unique and individual approach that uses the positive aspects of both ancient herbal wisdom and modern knowledge and research.
Many of our members practice other therapeutic modalities alongside herbal medicine, including Naturopathy, Acupuncture, Reflexology, Reiki and Nutrition, to name a few. Individual practitioners will be able to give you more details of exactly how they practice.
About our Members
Our herbal practitioners have trained extensively in order to meet the high standards the URHP requires for membership. We accept qualifications that are approved by the European Herbal and Traditional Medicine Practitioners Association and are in line with the Regulatory Working Group on Herbal Medicine as a minimum standard.
All members are fully insured and adhere to our strict code of conduct and ethics.
Training
To train in Herbal Medicine will take a student between three and five years, and courses will include anatomy, physiology, pathology, health psychology, diagnostic skills and dispensing, as well, of course as learning the art of herbal medicine. Students must then complete extensive hours in student clinics and further undergo supervised practice and/or mentoring schemes.
Insurance Disclosure
For the purpose of insurance only, The Unified Register of Herbal Practitioners is an Introducer Appointed Representative of Balens Limited, Bridge House, Portland Road, Malvern, Worcs., WR14 2TA, UK, who are authorised and regulated by the Financial Conduct Authority.