If you would like to add an item here please click here to contact us with the details.
The Herbal Medicine Conference 2023: 6th and 7th October 2023 (Online Event)
National Institute of Medical Herbalists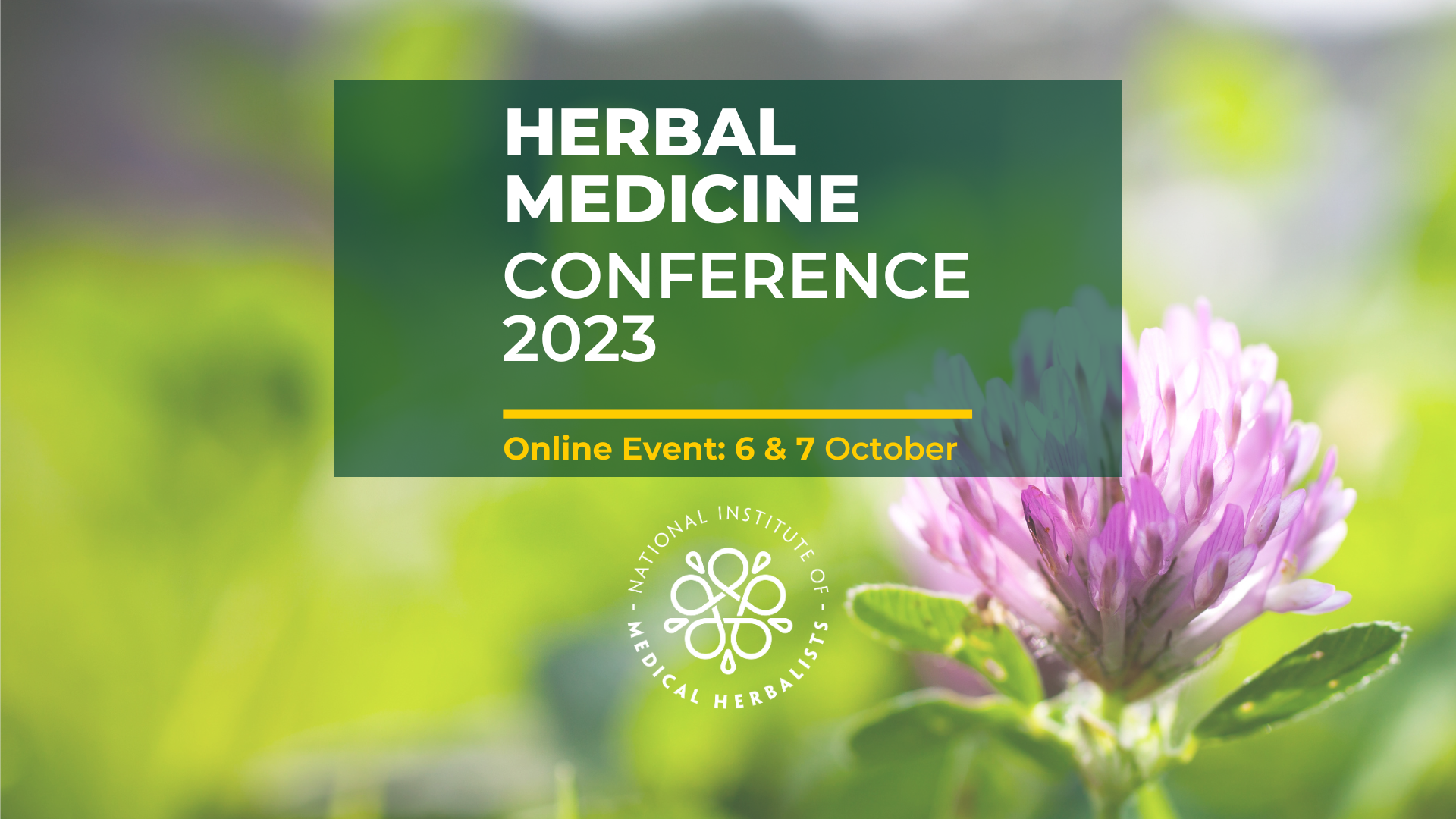 EXPLORE THE WONDERFUL WORLD OF HERBAL MEDICINE!
Our Herbal Medicine Conference (now in its 159th year) is back for two days of packed content this October!
What better way to find out more about herbal medicine, whilst picking up insights and knowledge from some of the world's leading experts, than to join us at our online herbal conference - everyone is welcome!
Featuring the latest science, traditional wisdoms, reflections on practice, reports from the front-line of herbal medicine and speakers from across the globe, The Herbal Medicine Conference 2023 promises to be an event not to be missed.
The conference moved online in 2020 and the event has been a huge success with over 1500 attendees from over 30 countries and amazing speakers from all over the world. This annual event compliments our fabulous in-person event, the Power of Plants Festival.
If you have attended the online event before, you'll know that our interactive event platform, Whova really brings the conference to life, and we're looking forward to reconvening this online community.